Swiss Design,
fair and socially sustainable produced in Nepal.
TGIFW (THANK GOD IT'S FAIR WEAR) is a Swiss Fair Fashion & Living label.
We celebrate the connection of traditional crafts and modern Swiss design.
Our products are unique and fairly produced.
We represent modern, purist designs.
This are the outputs of our three young Swiss designers whose dedication and
inventiveness delight us and motivate us every day.
We promote young creative people in Switzerland and offer them
the opportunity to implement their ideas with us.
We love products that are made with happiness. We believe: that is visible.
That's why we work with small factories in Nepal where Human Being is at the centre of production.
We have partnership with our producers, they decide, inspire and enrich us with their expertise.
We contribute to the further development of Nepal in the field of skill development and economic independence.
Each of our products are made in sustainable environment in Nepal and
offer people with jobs. Fair wages and good working conditions are our main priority.
As we know our artisans who knit, weave and tailor our products.
Our products
Handwoven scarfs
Our hand-woven scarves are true beauties and made of interwoven strings of linen, wool or cashmere. Our artisans are one big family of Nepalese women organization. The whole process of scarves production: spinning, dyeing, weaving and printing are done traditionally which is always captivating to us. Getting the contemporary Swiss designs being made in a traditional method is a joy and the end result always bring joy and happiness to all the associated artisans from Switzerland to Nepal. Each scarf purchased supports the organization's key projects on the ground: women's and children's homes, non-violent schoolhouse, childcare, micro-credit, agricultural education for women in the countryside. All women working in the scarves production were victims of violence and / or abuse. Today these women earn a good salary, have versatile work (alternating jobs), health provisions, education and training opportunities, childcare, and normal working hours (including part-time opportunities). They work in a large, family-based community and are at the same time independent and financially independent. They send their children to school with their own earned money, thus giving the next generation a future full of opportunities. More about the scarf production >
Clothes made of natural fabrics
Our clothes are made of natural fabrics in Nepal. Natural fabrics such as organic cotton, bamboo, hemp, wool, linen and cashmere are used in our apparels. Hemp is the only fabric locally sourced and all others are sourced from India and China. Azo free dyeing is the most ecological and available in our production line in Nepal. For example, hemp is still collected wild in Nepal and then processed into fibers. Our dresses are made by three small producers in Kathmandu valley, namely Natural Fibers, Lehna and Himalayan Chengra. All put people and their skills at the center of their production and guarantee a fair and sustainable production. We visit our producers regularly on site and cultivate partnerships with our producers at eye level.
Carpets made by hand
All our carpets are produced in the traditional hand knotted method in the company of our co-founders, Tashi Lama's uncle. This gives an insight in the whole process of carpet manufacturing. In 2019 we had our carpet production Fair Trade certified thanks to our partnership with STEP.
Carpet making is an art and traditional craft that originally found its way from Tibet to Nepal. Today, Nepal is one of the most important hand knotted carpet manufacturers. Our carpet production in Nepal has 90 employees, most of them women. The accommodation, clean drinking water and electricity are provided within the factory premises and funded by the company. There is a day care center on the premises and the school for all children is funded by the carpet production. A dedicated partner for manufacturing carpets. More about the fair carpet production >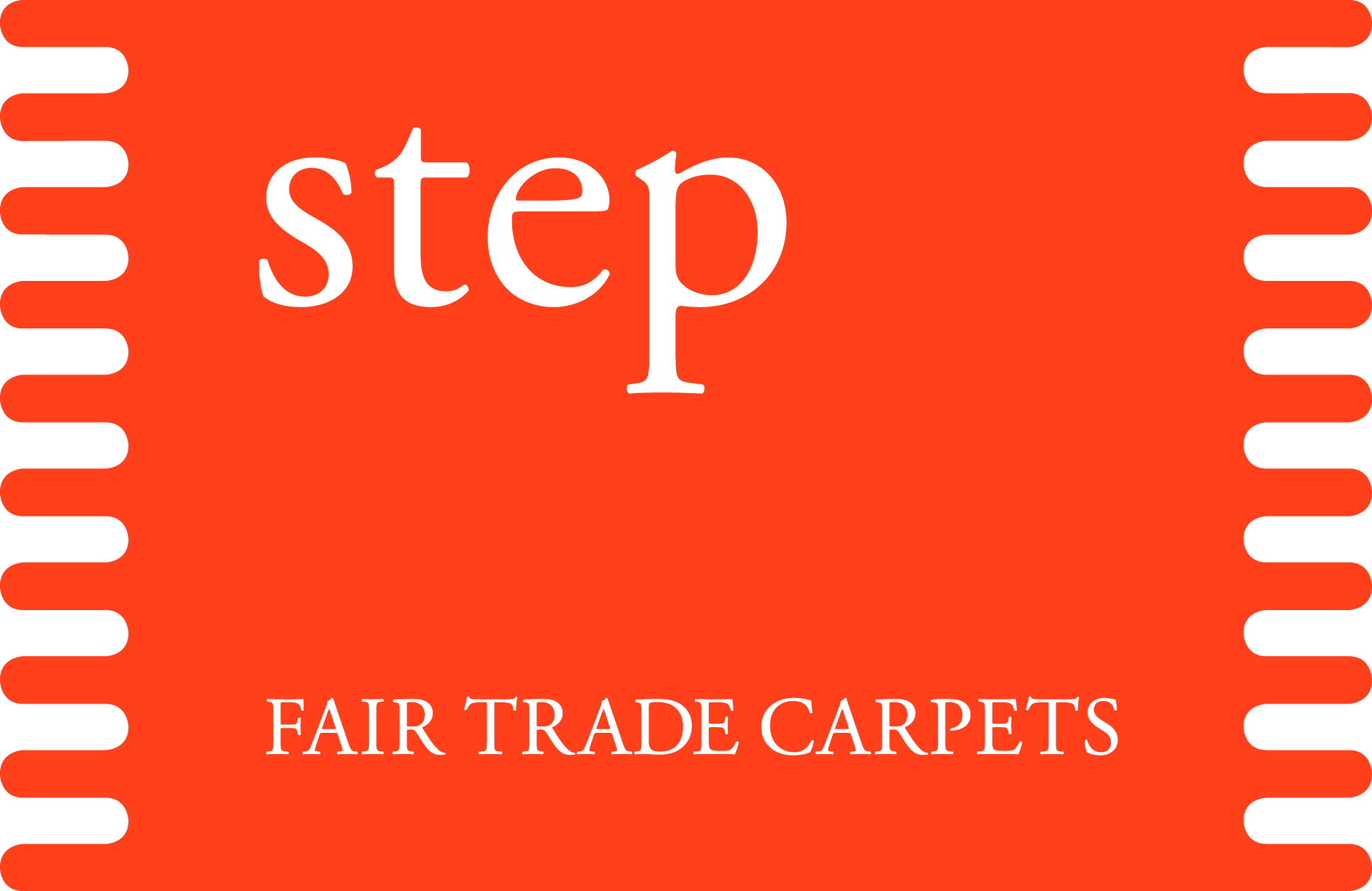 Swiss Design – Swiss Fashion Designer
Salome Bally and Nadine Sakotic are our two Swiss designers. They have been with us since we started TGIFW and share our core value and ethics. Our designers are responsible for our beautiful scarves, clothes and motifs for our carpets. Promoting local and young creative minds in Switzerland and giving contemporary Swiss designs to our products has been a successful combination for our company. Salome has worked for various designers and is currently continuing in the social field. Nadine works in marketing and is writing her first book. She is also working in the field of Marketing & Sales for TGIFW.
The founders
The couple Carmen and Tashi Lama lead TGIFW GmbH together. Tashi is from Nepal and has been living in Switzerland since spring 2016. He is responsible for TGIFW's collaboration with producers, production, quality control and financial management. He also advises clients in the production of custom-made carpets. He has many years of experience in the carpet industry and has further education in Finance & General Management. She is responsible for the cooperation with the designers, marketing, retailers and e-commerce as well as the contact person for the customers. Carmen has long worked as a Communications Manager and Transformation Manager and has been traveling to Nepal regularly since 2006.